---
---
These autographs were all aquired in-person after the July 13, 1996 Man, or... Astro-Man? concert at the squalid Satyricon in Portland, OR.
---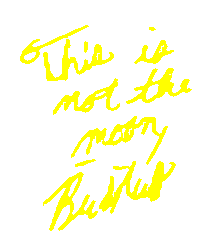 Birdstuff
Drummer and writer of tour diaries. The notation above the signature, "this is not the moon" refers to the scene on the cover of "Destroy all Astro-men!", which he was signing. I had suggested that it might be Earth's Moon, which is absurd considering how un-Earthly the planetoid in the sky appears.
---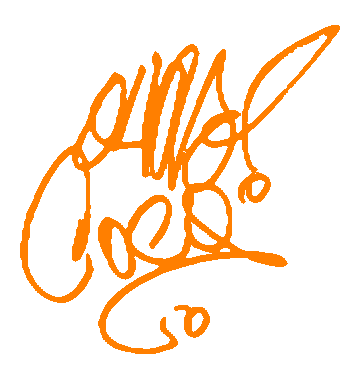 CoCo the Electronic Monkey Wizard
The orange tornado at the center of MOAM, CoCo does most of the talking during the shows, sings beyond the range of human hearing, plays the sampler, the bass and guitar, and a really mean theremin. He also builds and activates the Tesla coils and maintains the official MOAM website. Other than that, he doesn't do much.
---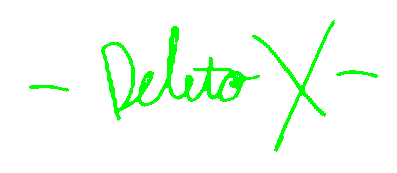 Dexter-X the Man from Planet Q
Guitar and bass. Replacement unit for defective Dr. Deleto. As another fan put it: "Dexter is totally DEVO!"
---
Starcrunch
Guitar and singing. The most RAWKING guitar player since Dick Dale. The musical center of the band.
---
"Man.. or ASTRO-man?" and numerous typographical variants on the same name as well as the names of the band members are the copyrighted property of "Man... or ASTRO-man?" 1997.
This page is intended as "fan" or "tribute" page and is not intended as a substitute for ASTRO-discs, the official web page or any official merchandise or event. This page is not created or operated for profit of any kind other than the prestige of having created a really cool MOAM page.
---

MST3K/MoAM? Main Page ...

Home ...
Copyright © 1997 Michael Anthony Kepler