Man... or Astro-man?: The MSTie Mixes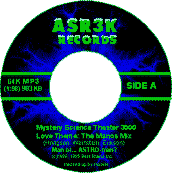 ---
This is where it all comes together. The worlds of MST3K and MOA? collide. For those of you who know one but not the other, this is a good introduction to the natural symbiosis of SciFi Comedy and Space Rock.
---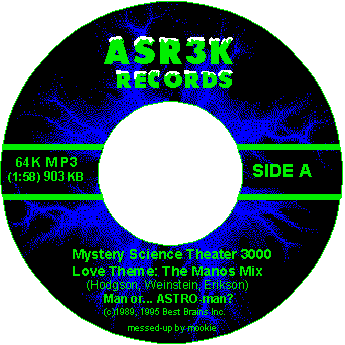 Click here to download mst3k.mp3 (832914 Bytes)
---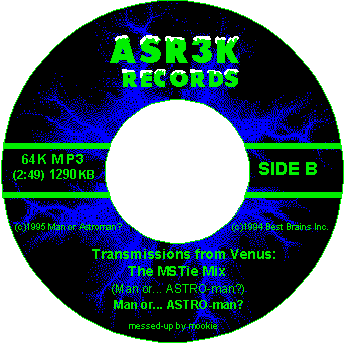 Click here to download tfv.mp3 (1185097 Bytes)
---
WARNING: different browsers deal with download links differently. You may have to right-click (or the equivalent) and pull down a menu to select "save as" (or the equivalent). Otherwise, you might just get a bunch crap thrown at you if the browser tries to "view" the binary file.
---
Back to ASR3K Records Main Page
---
These mixes exist as collage (artistic fair use) and as tribute (editorial fair use) and are not a substitute for any official MOA? or Best Brains recording, program, etc. I do not believe that anything on my website exceeds the fair use provisions of the U.S. Copyright law. The copyright notices for MOA and Best Brains on this page, and others on this site, apply to the original works used as source material. Such notices do not acknowledge any limitation on artistic or editorial fair use. This site is not created or operated for profit of any kind other than the prestige of having created a really cool ASR3K page.
---



---
Copyright © 1997 Michael "Mookie" Kepler, except where otherwise noted.